On the 23rd of June 2018 the Honourable Minister for Finance, and Economic Management, Hon. Gaetan Pikioune (MP), signed the Convention on Mutual Administrative Assistance in tax matters in Paris before he travelled to Brussels to deposit the instrument of accession to the International Convention on the Simplification and Harmonization of Customs Procedures (Revised Kyoto Convention (RKC) on the 30th of June 2018. 
Convention on Mutual Administrative Assistance in Tax Matters
This Convention is a key step forward for Vanuatu as a member of the Organisation of Economic Corporation and Development (OECD) Global Forum on Exchange of Information for Tax purposes (the Global Forum).
The Minister of Finance signed the Convention at the office of the Secretary General of the OECD in Paris, (France).  The Convention is expected to come into effect in July 2018.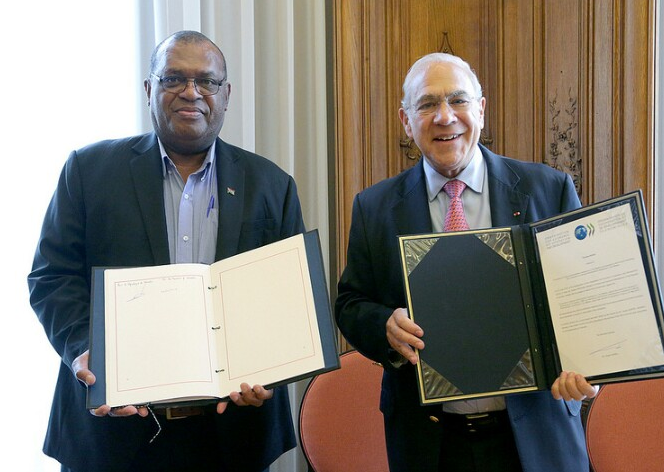 Honourable Minister for Finance and Economic management after the signing of the convention