ASYCUDA Portal relocated to the Government Datacentre
You may not know this, but ever since Vanuatu went live with ASYCUDAWorld on 11th July 2017, the AW Portal has always been hosted at the Customs ICT office, next to the Chinese club in Port Vila.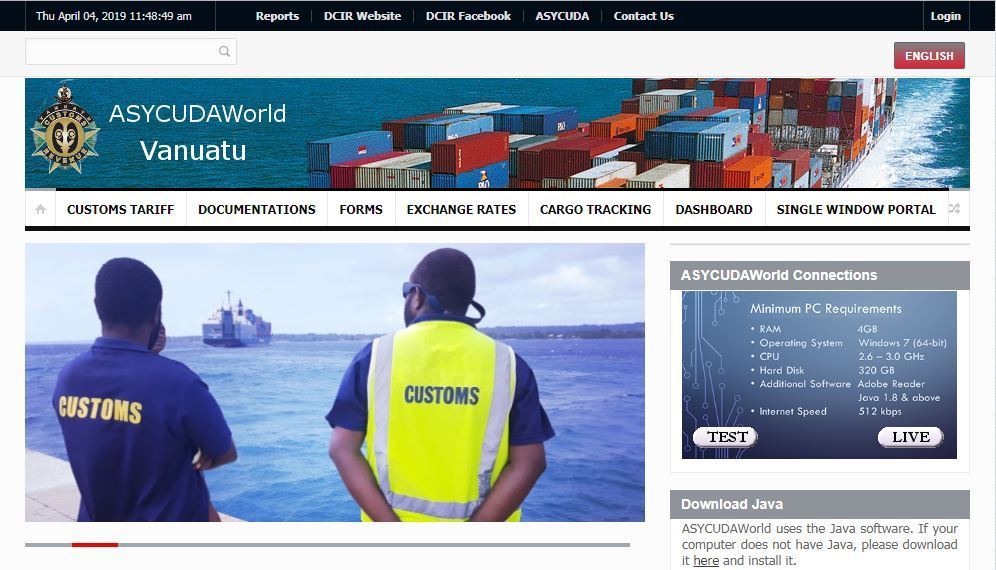 Whilst this location has been reliably serving the AW Users for nearly two years, it is not an ideal environment to host the main and only gateway to the AW system, located at the Government Datacentre. Furthermore, in preparation to convert the AW system to the Vanuatu Electronic Single Window (VeSW) System, to include Government departments 24-7 other than just Customs, there is now an even greater need to ensure this gateway is hosted at a robust ICT environment.
This week (1st to 4th April) saw the SWP Team and OGCIO working tirelessly to install a brand new version of the AW Portal at the Government Datacentre. On Thurs 4th April, OGCIO redirected the AW Portal to the new Portal now located at the Datacentre. Users will not notice anything, but what they will be seeing now is no longer at the Customs ICT office.
We can confidently say that AW Portal is now located at a more secured, well-resourced and stable environment. Viewers on this page should now experience little to no downtime of accessing this page and subsequently accessing the AW system or more appropriately, the VeSW System.