The purpose of the contract is to upgrade the current Revenue Management System (RMS)used by the Tax Division within the department of Customs and Inland Revenue (DCIR).
The upgrade aims to bring in new features such as online filing of Tax returns and online payments of tax.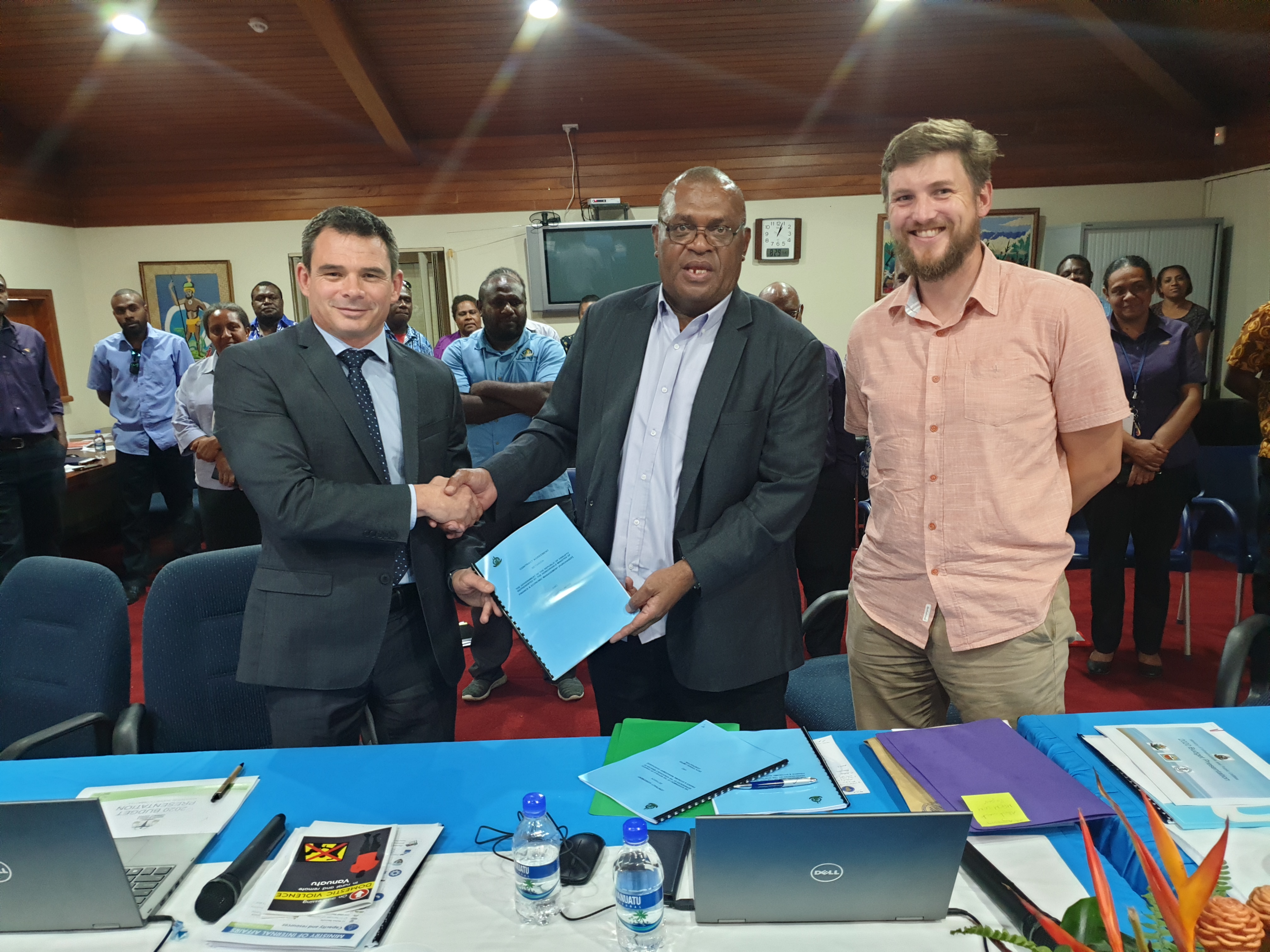 Director of DCIR, Harold Tarosa said that RMS has been used by the DCIR for the last 20 years. He said this system has been used to process driving license fees, business license fees, road tax fees, vehicle registration fees, VAT registration, VAT collections which amounts to more than VT10 billion in one year.
However, demand for increase has prompted the Ministry of Finance to invest in upgrading the system. The upgrade comes in three phases. Phase 1 and 2 have been achieved and now moving to RMS 7, phase 3.
Director Tarosa said that the government of Vanuatu has invested VT100mil into the project, and the government of Australia, through the Governance for Growth (GFG) program, has invested additional VT80mil.
"The project will run for two years. The expectation for the project upgrade is to allow for better management of Tax administration and to enhance better relations between the Tax department and the business community. The project also calls for a tax portal where business houses and the civil society can log on and get information relating to Tax", said Director Tarosa.
The Director General for the Ministry of Finance, Mr. Letlet August said that Tax Administration Act recently passed by Parliament will come into effect in 1st January 2020, and this system upgrade will help the DCIR to implement the new legislation. It will also collect revenue for the govt.
The Director of GFG has stress the importance of partnership between donors and development partners and the RMS upgrade is a key example of the strong partnership between Australian government and the Vanuatu government.
The Minister of Finance, Gaetan Pikioune acknowledged the step initiated by the dept of customs and also to DataTorque for providing the system which is important in upgrading the system in Vanuatu. He also acknowledged the Director of customs and DG for the Finance Ministry for the work they have been doing to collect revenue on behalf of the government.
DataTorque operations manager, Raymond Marshall said that the upgrade strengthens the working relationship between DCIR and DataTorque.
The program was closed with the official signing between the two parties witnessed by govt officials, RBV staffs and individuals, later followed by a closing prayer.