However, the current process is that, the Officers will have to return to their respective offices to complete the processing in the ASYCUDA system.
This practice can be time consuming.
This time delay is now about to change. As part of its efforts to facilitate trade across our borders, Customs have invested on Tablet Computers, under the ASYCUDA World Project, to assist with cargo examination either at the Ports or at the Traders' premises.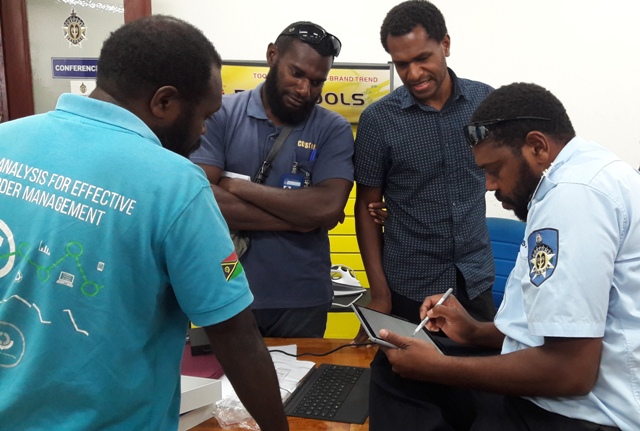 Cargoes now can be examined and the process completed in real time by using the Tablets to connect directly to the ASYCUDA system. Traders should therefore experience a faster release of their consignments from Customs control.