The Montreal Protocol on Substances that Deplete the Ozone Layer is an international treaty designed by the United Nation to protect the ozone layer by phasing out the production and consumption of numerous substances believed to be responsible for ozone depletion.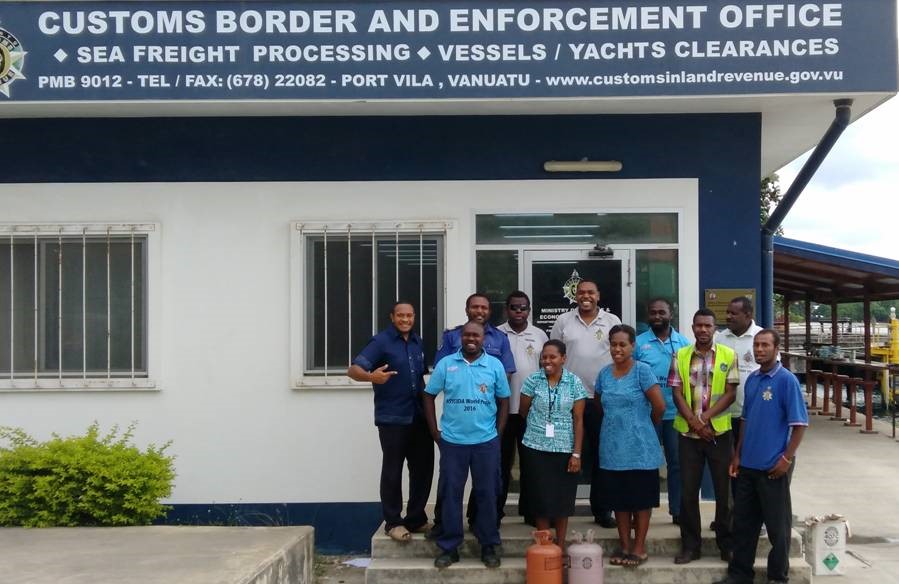 It is also done as recognition of worldwide emissions of certain substances that can significantly deplete or otherwise modify the ozone layer in a manner that is likely to result in adverse effects on human health and the environment.  
For Vanuatu, we have domesticated the Montreal Protocol by way of ratifying it through parliament, Montreal Protocol on Substances that Deplete Ozone Layer (Ratification) Act CAP 232, and by passing the Ozone Layer Protection Act No.27 of 2010.
Customs Officers play a vital role in monitoring and controlling the movement of ozone depleting substances through our borders. In the refresher training an overview was provided on Ozone Depleting Substances (ODS) & Ozone Layer, legislation on Ozone Depleting Substances, safety precautions on handling of Ozone Depleting Substances, identification and packaging, the illegal smuggling schemes, Ozone Depleting Substances profiling, documentation and declaration.